Hold on tight, kiddos. This is one picspam you don't want to load on a slow connection. This is also one post you don't want to read if estrogen-fueled baseball love doesn't suit you. *g*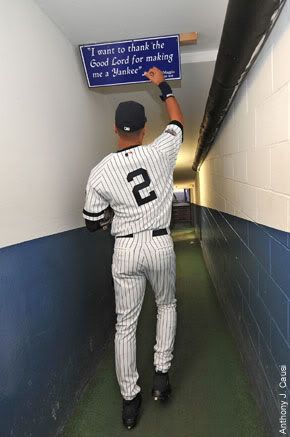 The Batting Stance

Jeter's movements and habits when he's at the plate are so distinctive and graceful. I could watch him up there for hours: finding his proper footing, settling into place, pulling his bat back to prepare, etc.

Call me crazy but he's like a work of art in motion when he's getting set to bat.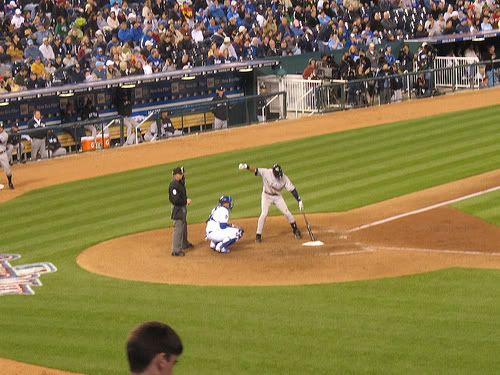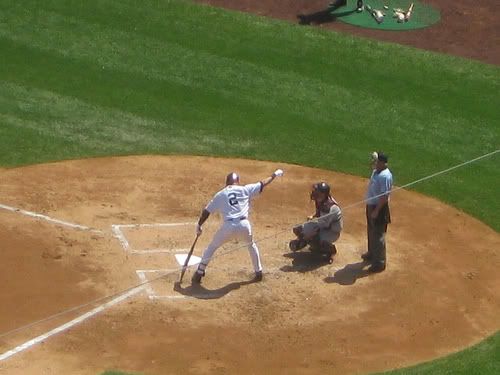 Of course, that's not even taking into consideration the multi-purpose "Hey, look at me pull back my entire body! You know you want to call that pitch a ball" / "Why, yes, I do have a great ass. Thank you for noticing" little number: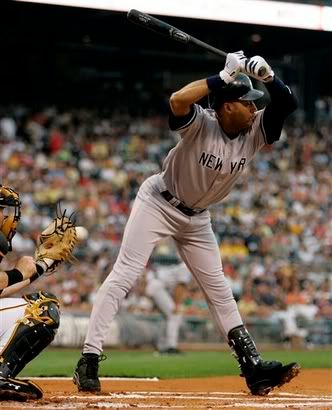 And then there is the swing: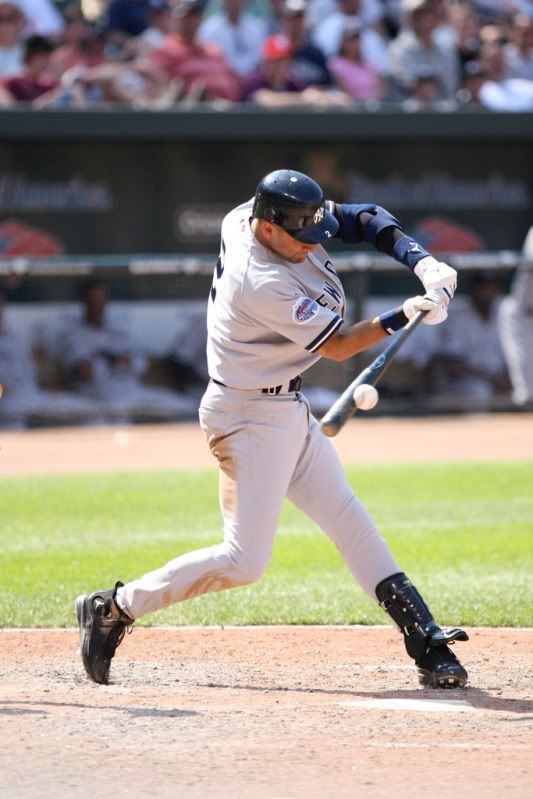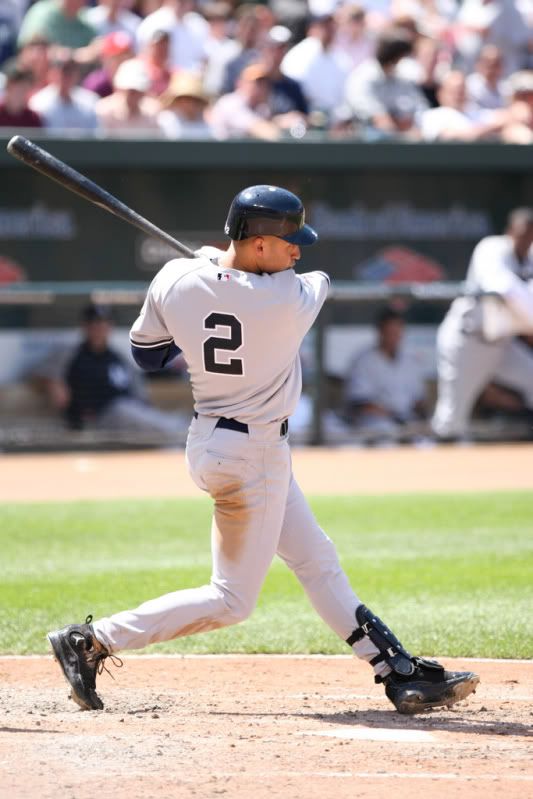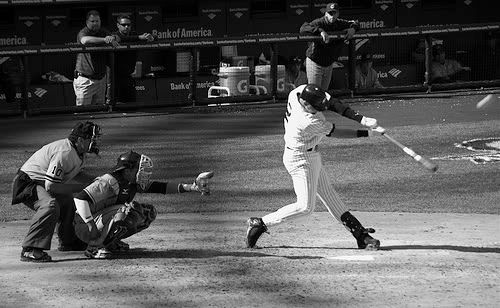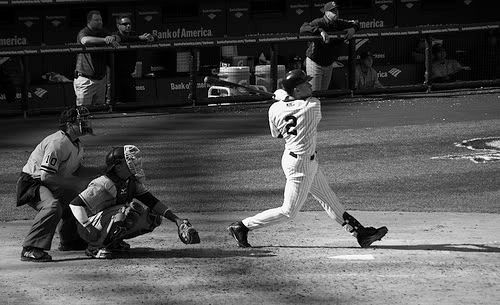 On The Bases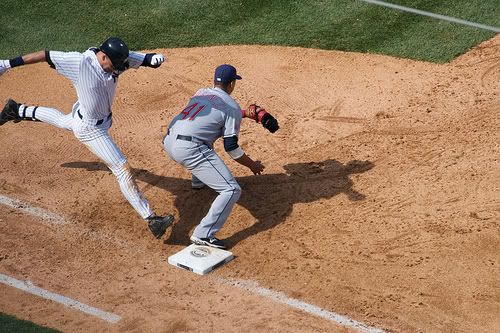 He may not be Brett Gardner but Jeter knows how to run the bases and he excels at earning infield singles. I especially love the last leap he gives on tough ones. This man could have been a dancer, folks. ;)

He also steals bases like they're the last chocolate chip cookie on the plate.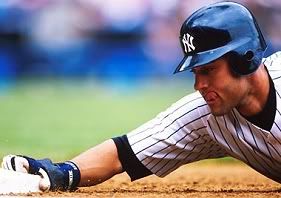 "Mmmm, delicious bases!"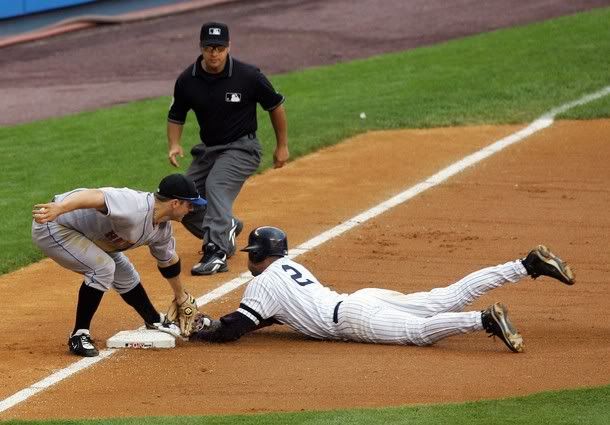 Sorry, Wright, but Jeter totally just stole your base!

It might just be possible that Jeter enjoys catching base thieves more than thieving them himself.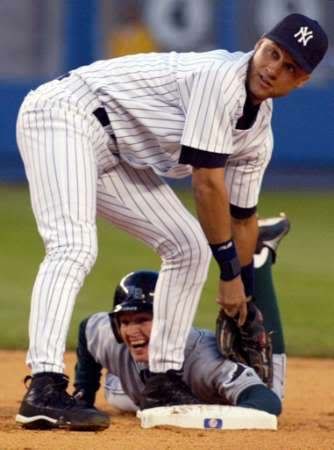 "Hey, boss. I caught another one 'ere. What you wan' me to do wich 'im?"
"Don't kill me!"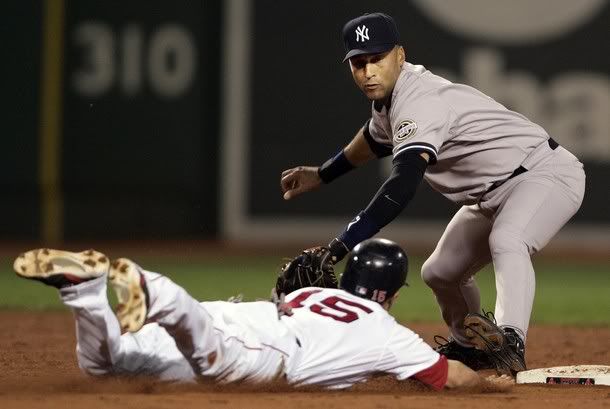 He tags 'em out!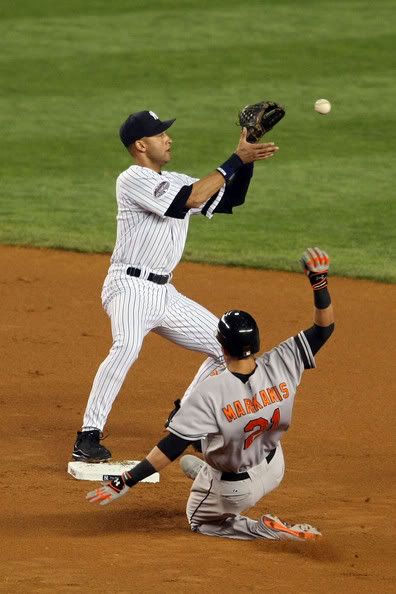 He forces 'em out too.

But best of all, he really makes a good double play with a jump that says can't touch this!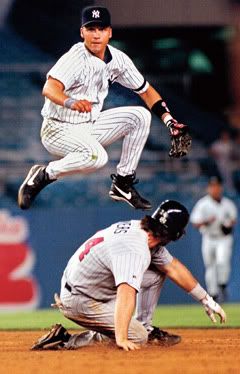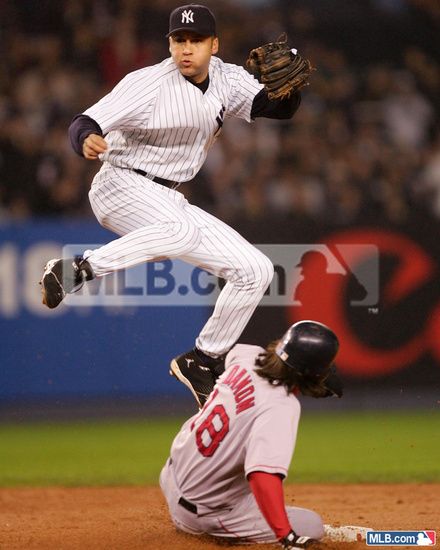 Hey, that guy looks familiar...

The Smile

This man has a face and personality for smiles. With a great set of teeth, dimples that burst forth with joy, smile lines that only make him more attractive with age, and a true love for the game, Derek Jeter can get away with a lot just by flashing a grin. It's one of those intangibles people keep talking about.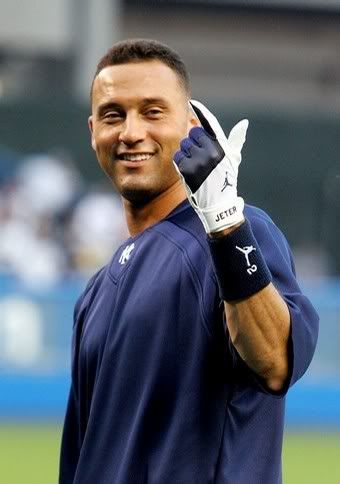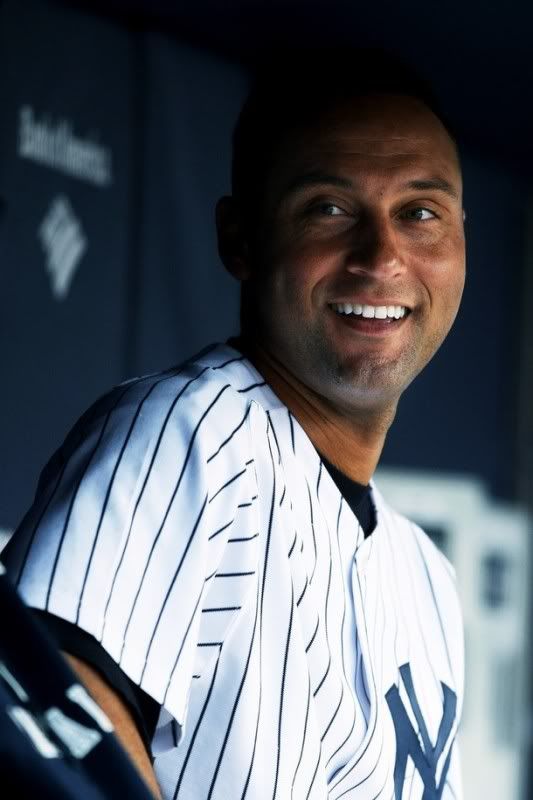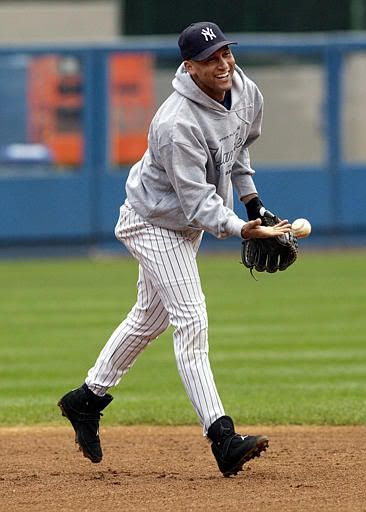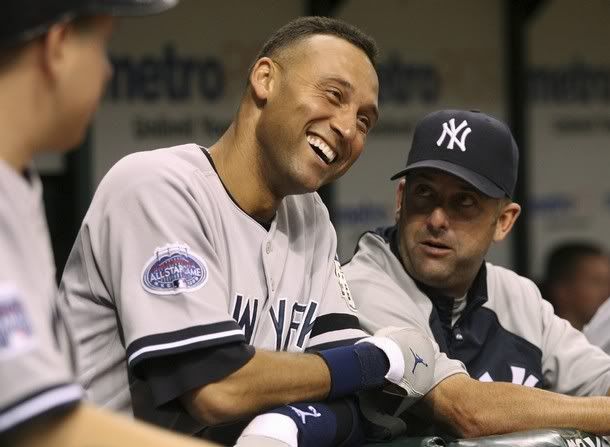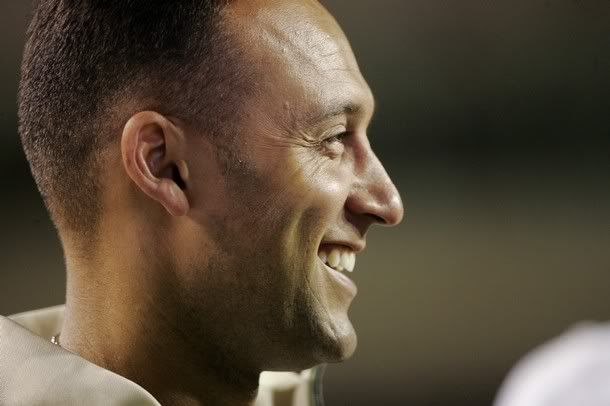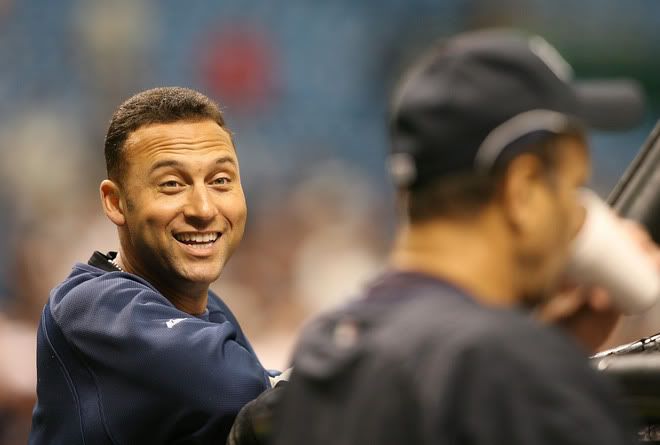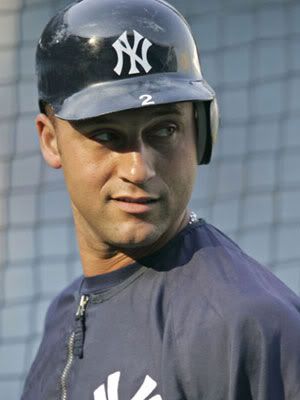 Smile subset: the confident leer. *g*

The Neck

This might out me as a kinky fetishist but I'm just going to go ahead and admit it: the nape of Jeter's neck and his cheeks in profile are one of the physical aspects I find most attractive.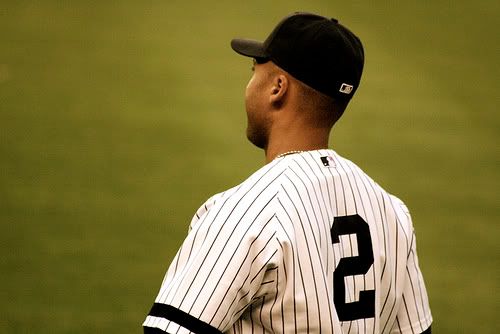 I can see just the back of his head or the side and immediately know it's him. And then I feel all tingly inside looking at his distinctive cheek.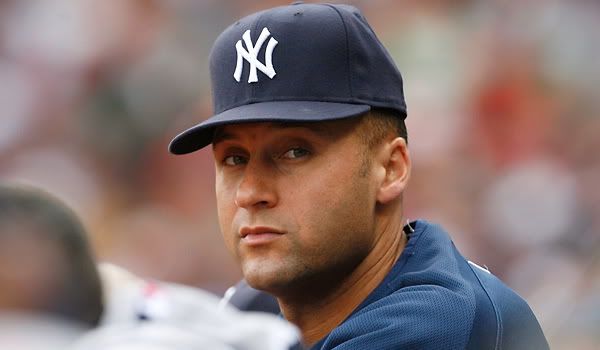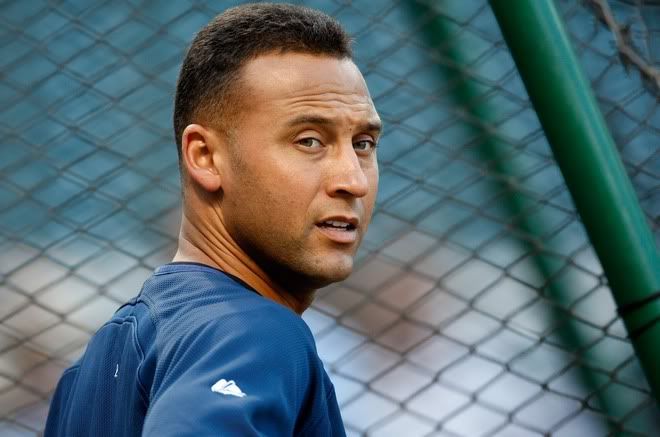 "Hi, this is Derek Jeter's neck speaking. He's too shy to tell you but he really wants you to come over here and lick him. Thanks in advance."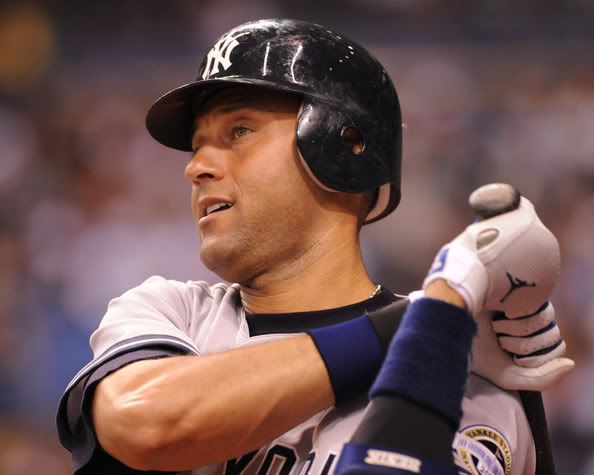 "Lick or bites. Whichever you prefer."

The Camaraderie

Can you think of a player who is more popular within his team and amidst all major league players?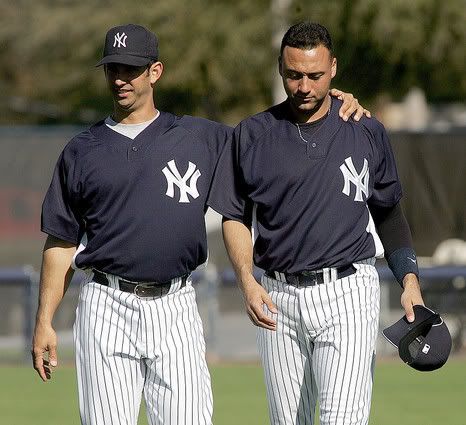 Jorge loves him.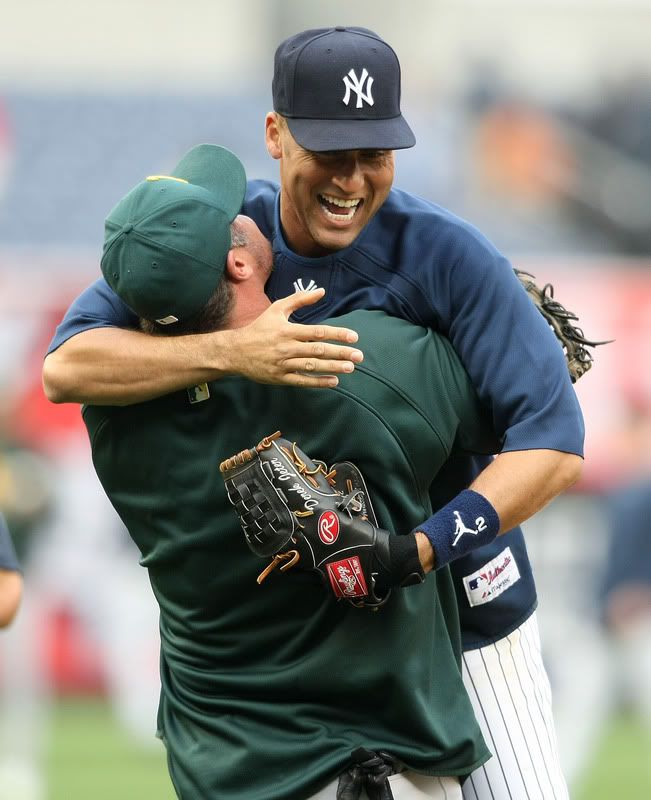 Giambi loves him even as an A!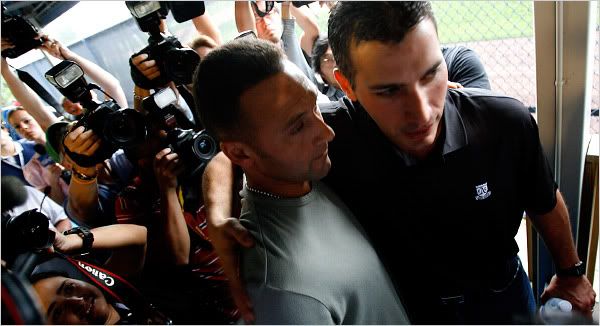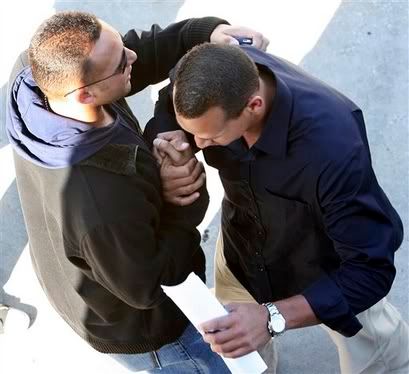 He comes in the clutch off the field too.



As Kimberly Jones pointed out on her blog this week, practically every teammate of Jete's at the WBC is smitten with him. I mean, just look at how happy he makes David Wright!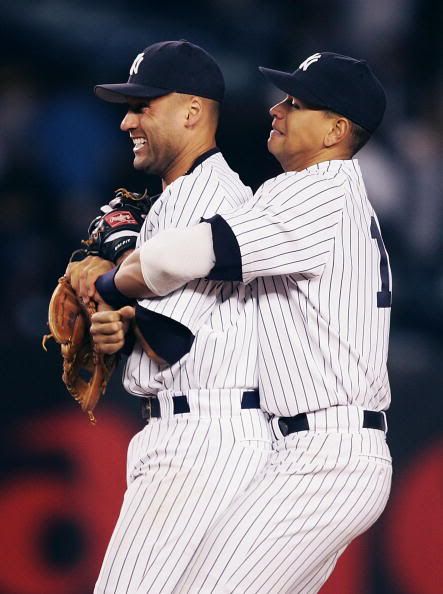 Alex Teammates can't keep their hands off of him!

Misc.

I could spend all weekend trying to cover this man but I don't have his energy so let's run down the rest.



Beautiful eyes.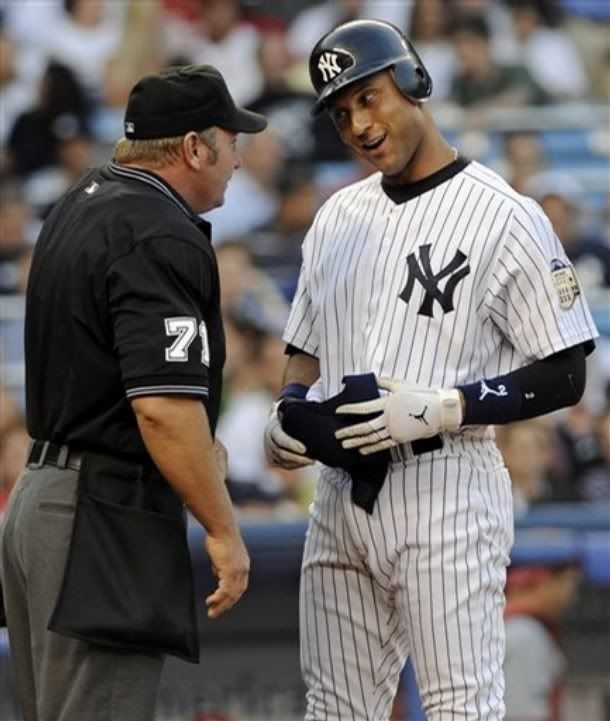 The polite "bullshit" manner of dealing with umps.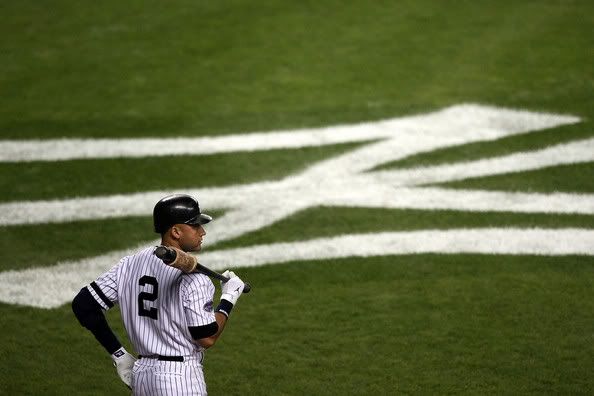 Is this picture iconic or what?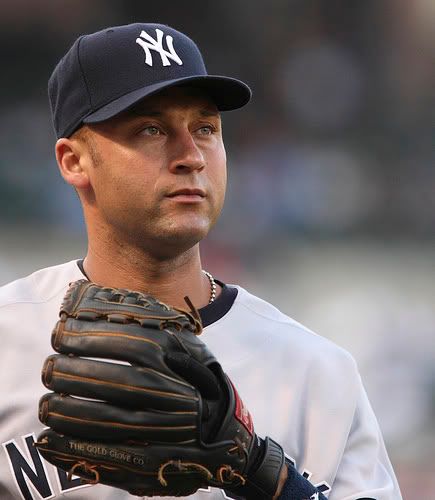 O Captain, My Captain!



BETRAYAL 5?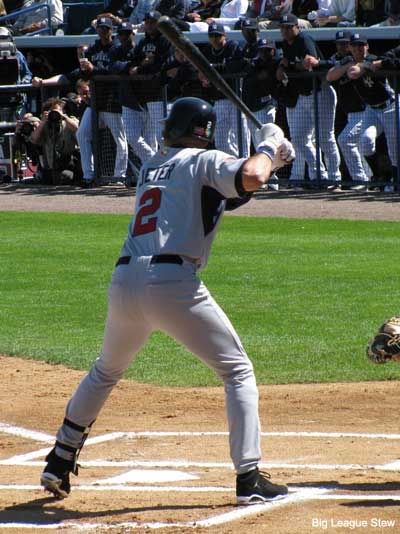 Or the only time we will ever see Jeter play against the Yanks? I'm thinking the latter.

The Booty Appreciation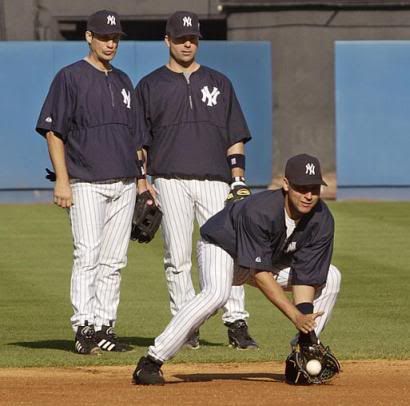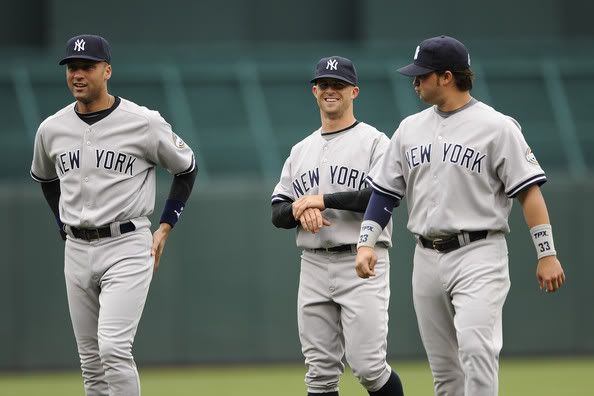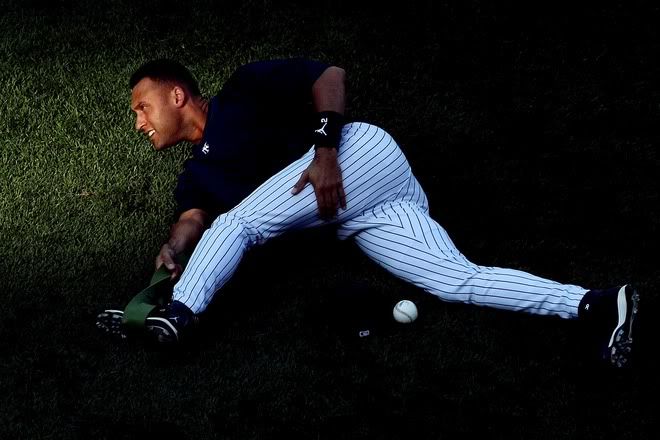 Derek Jeter stretches for great justice!

Finally: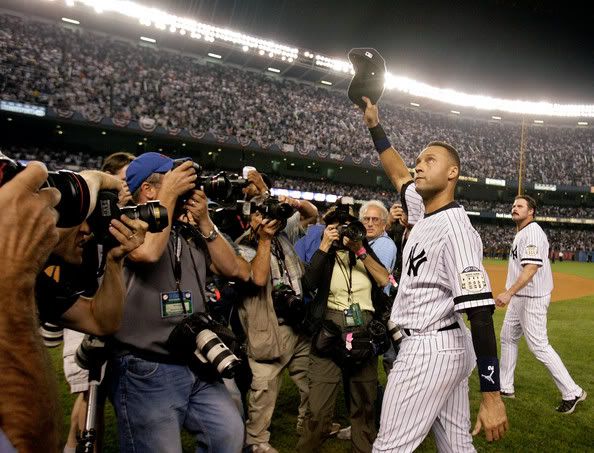 Thanks for 13.5 inspiring years of baseball, Mr. Jeter. I hope we get to enjoy many more from you.