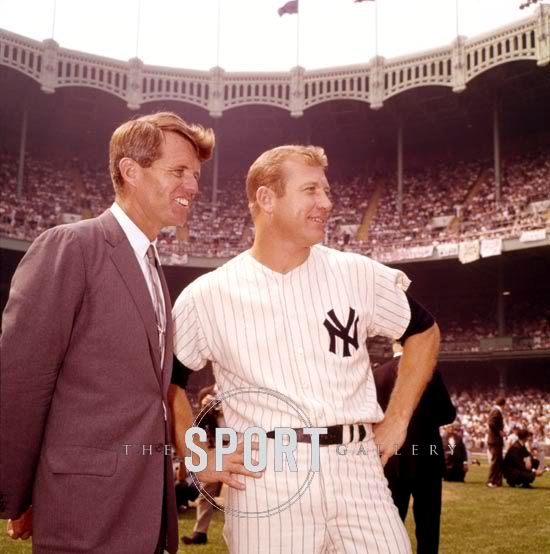 Mickey and Bobby, aka Mickey Charles Mantle and Senator Robert Francis Kennedy, on the day Mantle played his 2000th game.

This is one of my favorite photographs because of how fond I am of both figures and all the history both men evoke. You could show me a photograph of Bobby with anyone and I'd enjoy it but this one of him in Yankee Stadium with Mantle is very iconic.

Amusing sidenote: this was of course before Steinbrenner owned the Yankees but Bobby Kennedy was constantly criticized for his "long hair" that resembled a hippy's yet it doesn't seem very scandalous even next to Mantle's short cut. How times change.