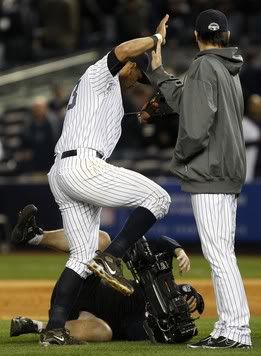 Alex not only had two hard-hits with the same number of RBIs tonight, he also took out the cameraman who kept focusing on Kate Hudson




I kid, of course.

But it is pretty hilarious that Alex was the one who was somehow involved in that TBS cameraman falling down.

At least it wasn't a camerawoman who is also a cop.